I stopped at the Cobalt Aquatics booth on the first day of MACNA to see if the company had anything new to show, and left impressed with the amount of new products they'd prepared for the show. Arguably the most important device shown, beside their new line of all in one aquariums I will cover in another post, was a new flagship LED panel called C-Ray 200. Cobalt released only minimal info about the light before MACNA and so it took me somewhat by surprise to see a fully-working model featured above their line of fish tanks.
A little bit about the light itself- it is Cobalt Aquatics' most powerful and feature-loaded device to date and a significant step forward into the aquarium lighting side of the industry. The panel has a center light bar, flanked on both sides by a distinctive LED light puck, each surrounded by a ring of LEDs that together produce a maximum of 200W of light power. There is a touch sensitive panel in the front-right underside of the light with some standard buttons designed to operate basic functions. On top of that, C-Ray 200 is equipped with a Wi-Fi module and can be tweaked using Cobalt's proprietary app that will soon be available for free in Google Play and iTunes stores. Les Wilson, the company's co-founder, showed me few examples of what the app & light combo can do- there's a standard manual mode, as well as an advanced scheme where you can tweak the light's color output, photoperiod, and intensity to your liking. Each channel (the ring, the center  pucks and the middle "bar") can be controlled independently. The middle bar, called the "warming bar" by Cobalt, is something unique to C-ray- it accompanies the two main LED channels, providing a warming light that enhances the coral fluorescence and provides wavelengths in the far left of the spectrum. The app has some interesting pre-sets for the warming bar that imitate different fluorescent tubes' colors and custom programs suitable for different types of aquariums.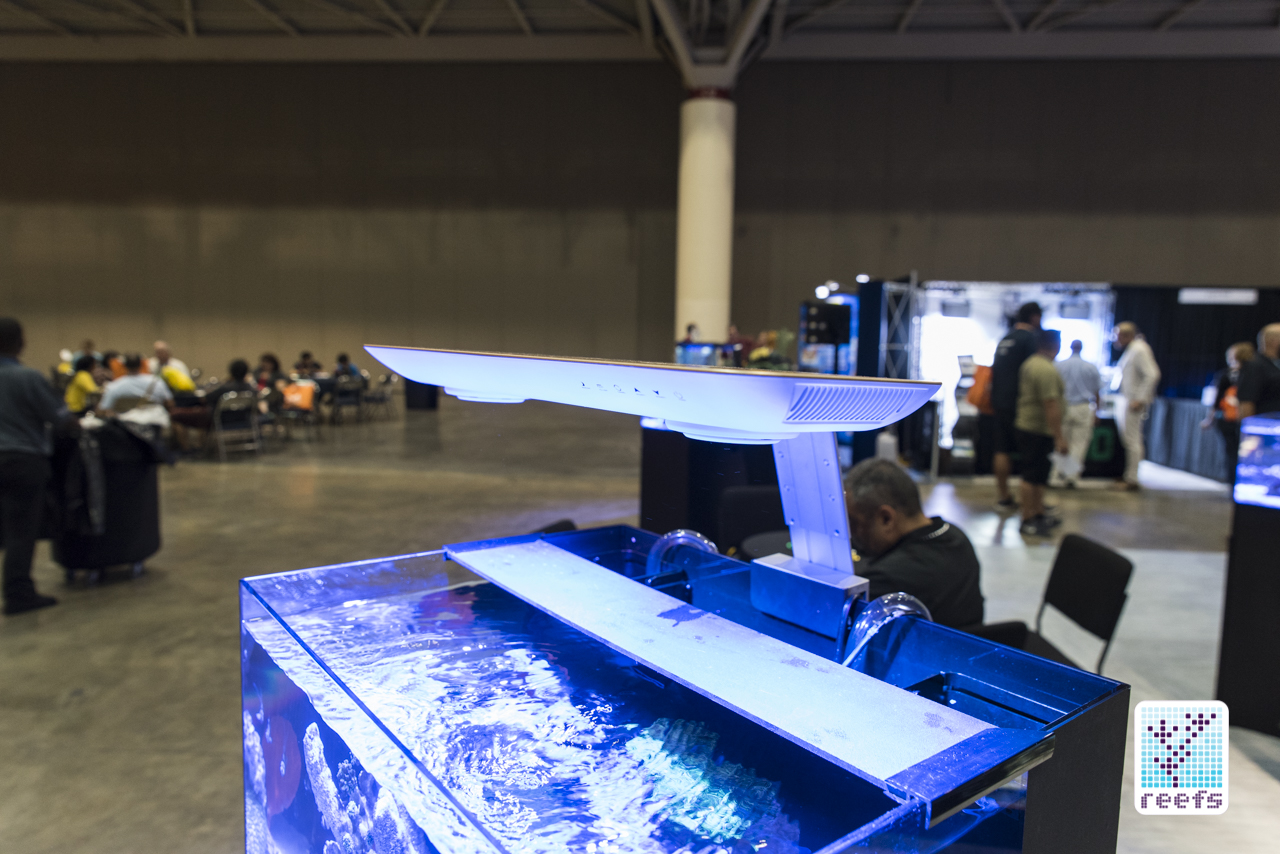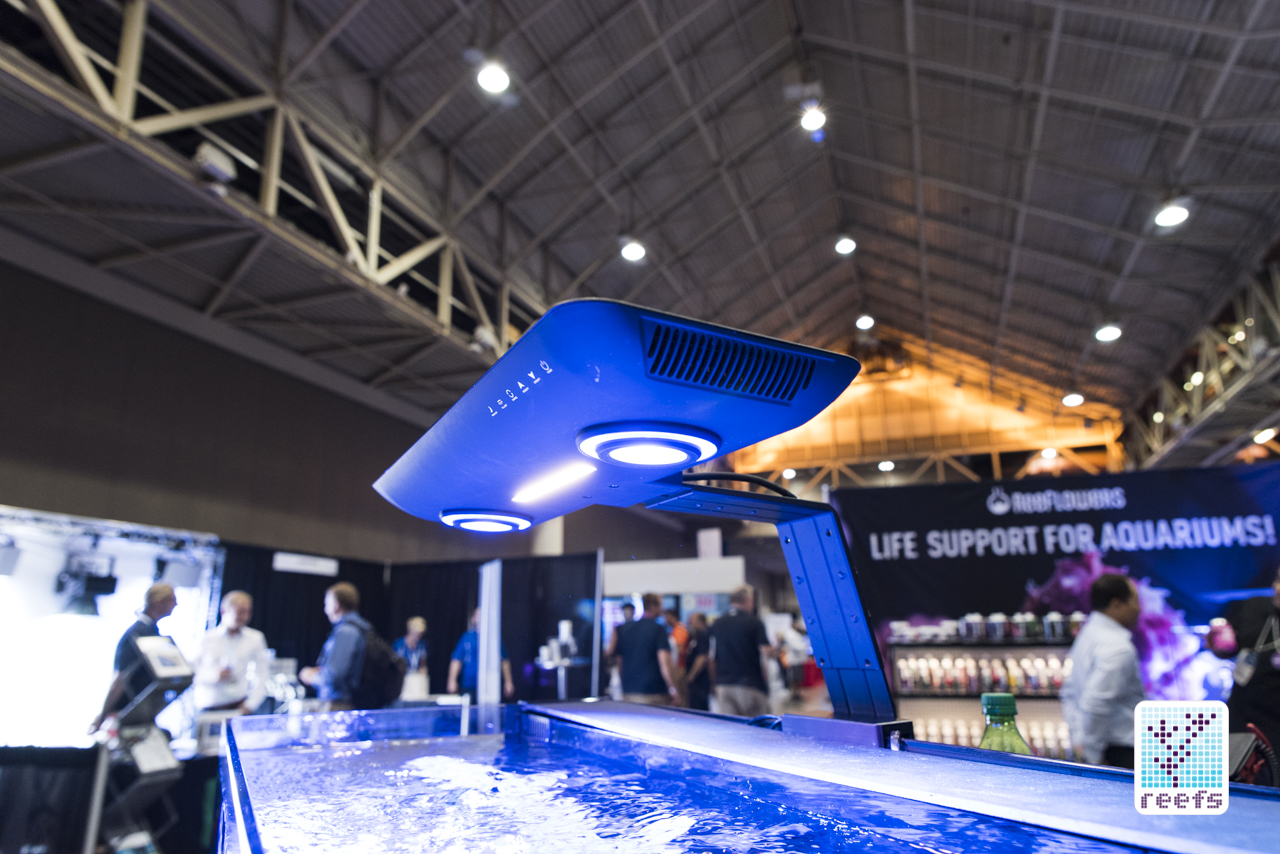 One the outside, it's a sleek looking light with velvet like rubberized coating on the underside and an aluminum top cover with cut-out fan grills built directly into the case. The overall shape and size reminds me of Kesiil AP700, if you are familiar with that particular light. C-Ray 200 will be available in either black or white, and will come with a hanging kit, with an optional aluminum arm sold as an accessory.
Cobalt C-Ray 200 will be available at the end of September with a 1-year warranty and will cost $799. I will be doing an in depth review later this year, so stay tuned for that and more news from the Cobalt Aquatics booth at MACNA 2017 in New Orleans.