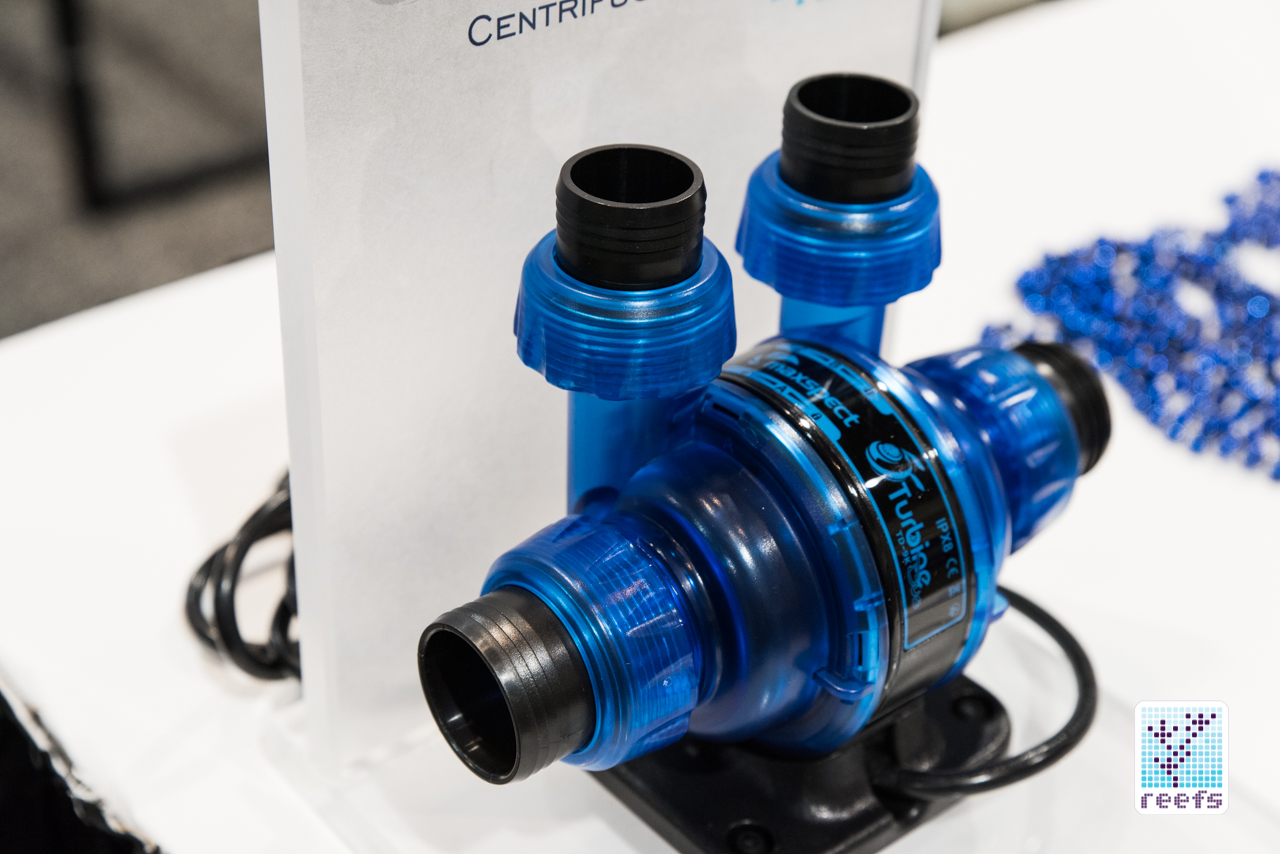 One of the products that debuted just in time for MACNA 2017, Turbine Duo by Maxspect, is a return pump like you've never seen before. Utilizing a dual output design and two individual impellers fitted onto a central motor, Turbine Duo opens a window of opportunities for aquarists looking for a pump that can serve multiple gear in their fish tanks. The modular design of Maxspect's latest tool allows for multiple plumbing configurations- you can use only one outlet and cap the other for less energy consumption and lower flow, use both outlets combined with a supplied Y-adapter, or have each outlet operating independently. The pump comes with an array of accessories and adapters, like directional output adapters, outlet grid covers, and fittings for different pipes and hoses.
Turbine Duo is a 24V DC powered pump, features Maxspect's proprietary Sine Wave Technology allowing for near-silent operation, and comes with its own controller similar to Maxspect's flagship Gyre pumps. Seeing the pump in person, I was amazed with its compact size and high-quality build. With one outlet capped, I would not hesitate to use this pump even with small all in one tanks.
Turbine Duo generates an advertised 2500 gph (9500 lph) of flow in duo outlet configuration, and uses only 65W of power. Maximum usable head (vertical distance between the pump impeller and its outlet in the display aquarium) is 2.4 meters (8 ft).
Maxspect once again proved that its core mission is innovation by bringing yet another interesting and functional product to the market. Stay tuned for more news from Maxspect booth at MACNA 2017 and visit their website @ www.maxspect.com for more information about their products.
GALLERY