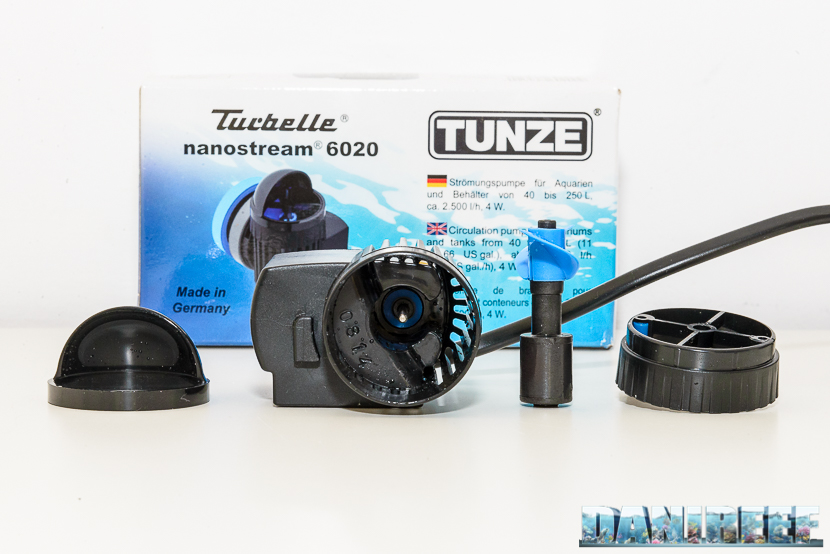 The new Tunze Turbelle Nanostream 6020 pumps were first introduced to the public in May, at Interzoo 2014 in Nuremberg, Germany. Today, I am excited to have the opportunity to test and review it for you.
The Nanostream 6020 was one of the most interesting new products at Interzoo 2014. It has a unique vertical design, which allows it to be placed behind live rock in the home aquarium.
The pump is quite small, measuring 2.5 x 2.4 x 2.8 inches, and it has a decent fixed flow of 660 gal/hours.
These pumps can easily be hidden in both small and large tanks, and are ideal for recirculating water behind the rocks, which is how I am currently using mine.
Technical Specifications of Tunze NanoStream 6020
European Version
230 V – 50 Hz
US Version
120 V – 60 Hz
Flow:
2,500 l/h
660 gph
Energy consumption:
4 watt
4 watt
Recommended saltwater tank size:
40-250 litres
10-66 gal
Recommended freshwater tank size:
40-250 litres
10-66 gal
Cord length:
2 meters
7.87 ft
Length:
6.6 cm
2.56 inch
Width:
6.0 cm
2.36 inch
Height:
7.2 cm
2.83 inch
The new Nanostream 6020 is a great value, with an efficiency of 165 gph for every watt.
In comparison, the tunze Nanostream 6095 has a 2,510 gal/h output with a power consumption of 21 watts, or 120 gph per watt, quite a big difference from the tunze Nanostream 6020.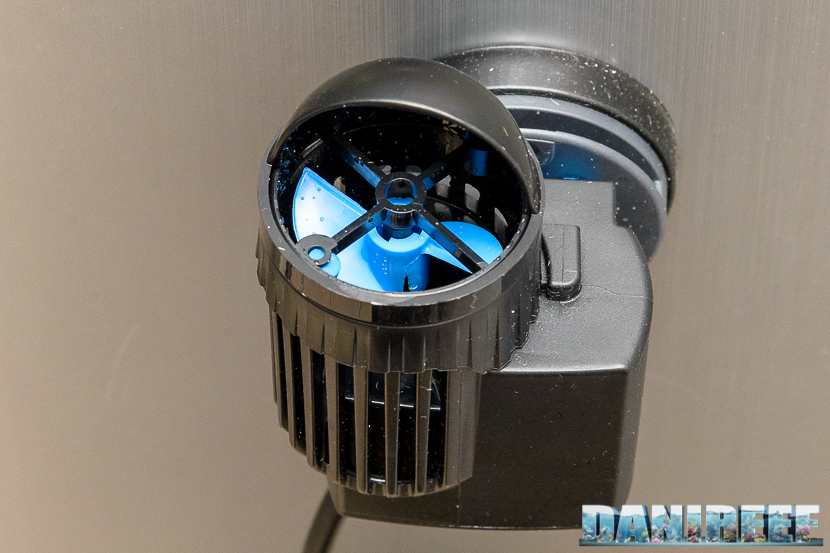 Here we can see the pump with its blue rotor inside.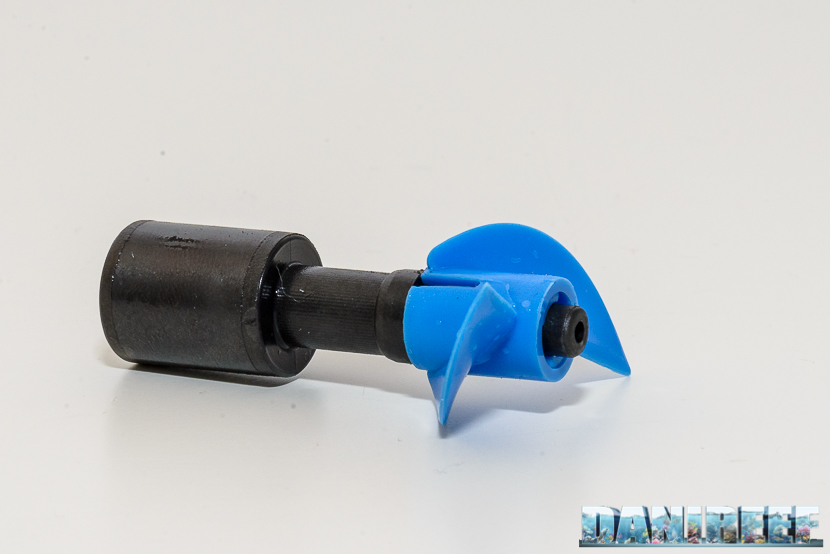 And here is the rotor itself.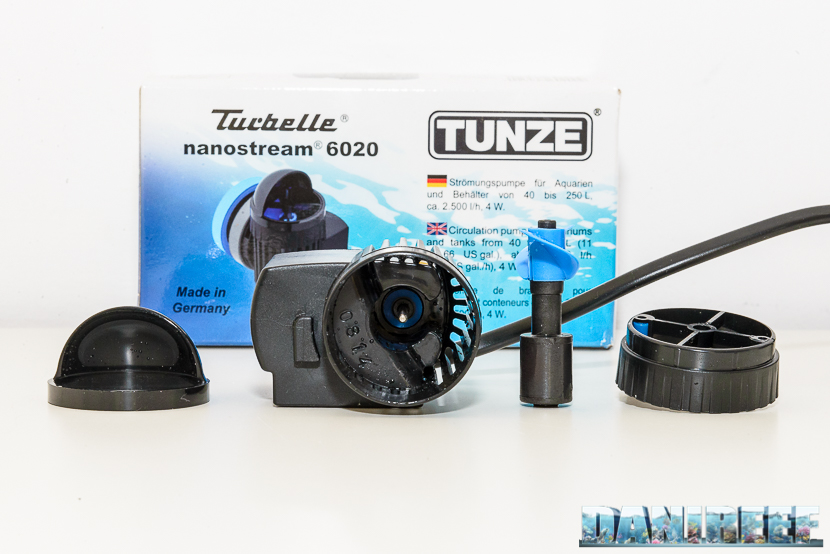 Here is the disassembled pump, with the directional dome at the left, the cover block for the rotor on the right, and the rotor near the body of the pump.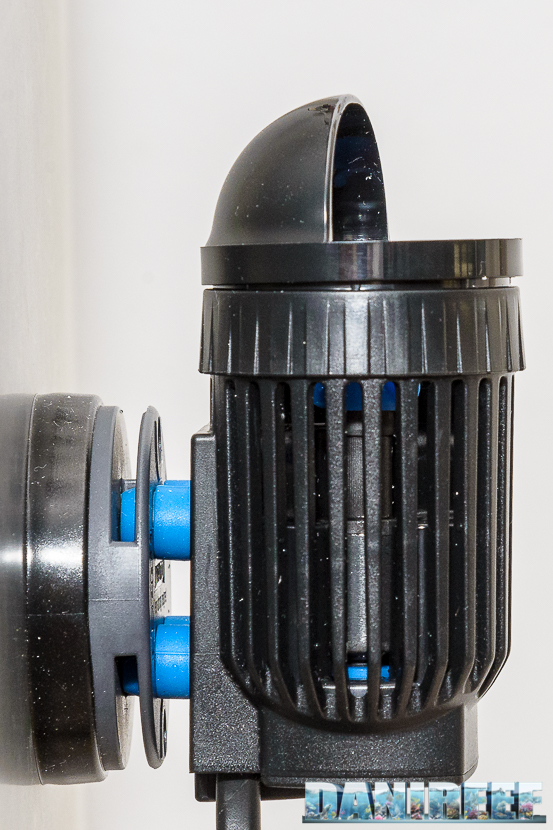 Here is the pump held vertically, with the blue Silent Blocks to dampen the noise. This is a very quiet instrument, as are all the tunze recirculating pumps.
The pump is sold with a magnet attachment, which will attach to glass up to 12 mm thick in Italy and .59 inches in the United States, and the price is 37.30 euro in Italy and $42.92 US Dollars in the United States.
In a couple of months I will finish my in depth review and I will share it with you here.