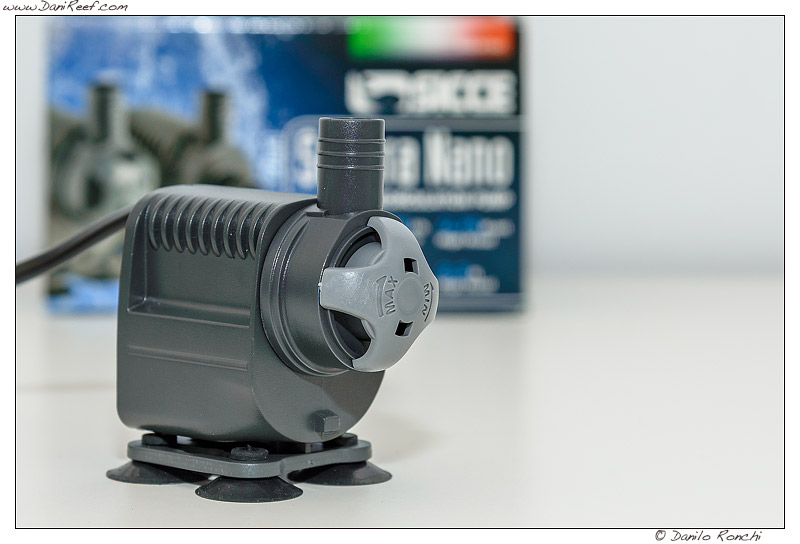 Sicce has just introduced three new pumps, which we are pleased to show you on Reefs.com. The pumps are the new Sicce Voyager Nano 1000 and Sicce Voyager Nano 2000 and the double face Sicce Syncra Nano, which we will see in this preview.
The new Sicce Syncra Nano is really small, it seems almost incredible that it works and is not a game, it's pretty much a fascinating exercise in style.
One of the striking characteristics is the ability to use this small pump both as movement pump that as normal pump. The pump is in fact watertight and therefore is suitable for outdoor aquarium installation. If internal installed, it is possible to use the command to choke the flow, thus obtaining a minimum of 40 (140) and a maximum of 110 gph (400 l/h) of flow rate.
sicce also indicates the pump as extremely quiet, among its best features.
Technical Specification
European Version
230 V – 50 Hz
American version
120 V – 60 Hz
Output:
140 – 400 l/h
40 – 110 gph
Consumption:
2,8 watt
2,8 watt
Max height:
0,7 m
2,3 ft
Cable lenght:
1,5 m
7,55 ft
Power:
0,01 A
0,02 A
In/Out diameter:
12 mm
1/2 inch
Width:
6 cm
2,35 inch
Lenght:
4,4 cm
1,7 inch
Height:
4,6 cm
1,8 inch
Below we can see the size of the sicce Syncra Nano pump in comparison with a small 2-euro coin. Is it incredible, isn't it?
The package contains the pump, a small manual of use and maintenance, the double outer ring to use the pump inside the aquarium or free standing outside the aquarium, a tiny chassis with four suction cups to keep the pump stopped when installed, and the gasket to ensure the hydraulic seal especially in case of installations outside the aquarium.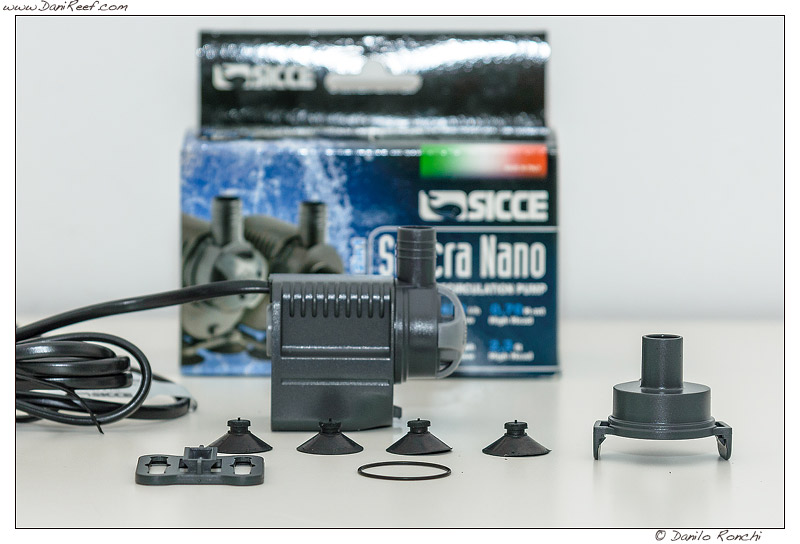 Finally, it is worth dwelling on the small size of the impeller
In short, as usual, our in depth review including all measured data