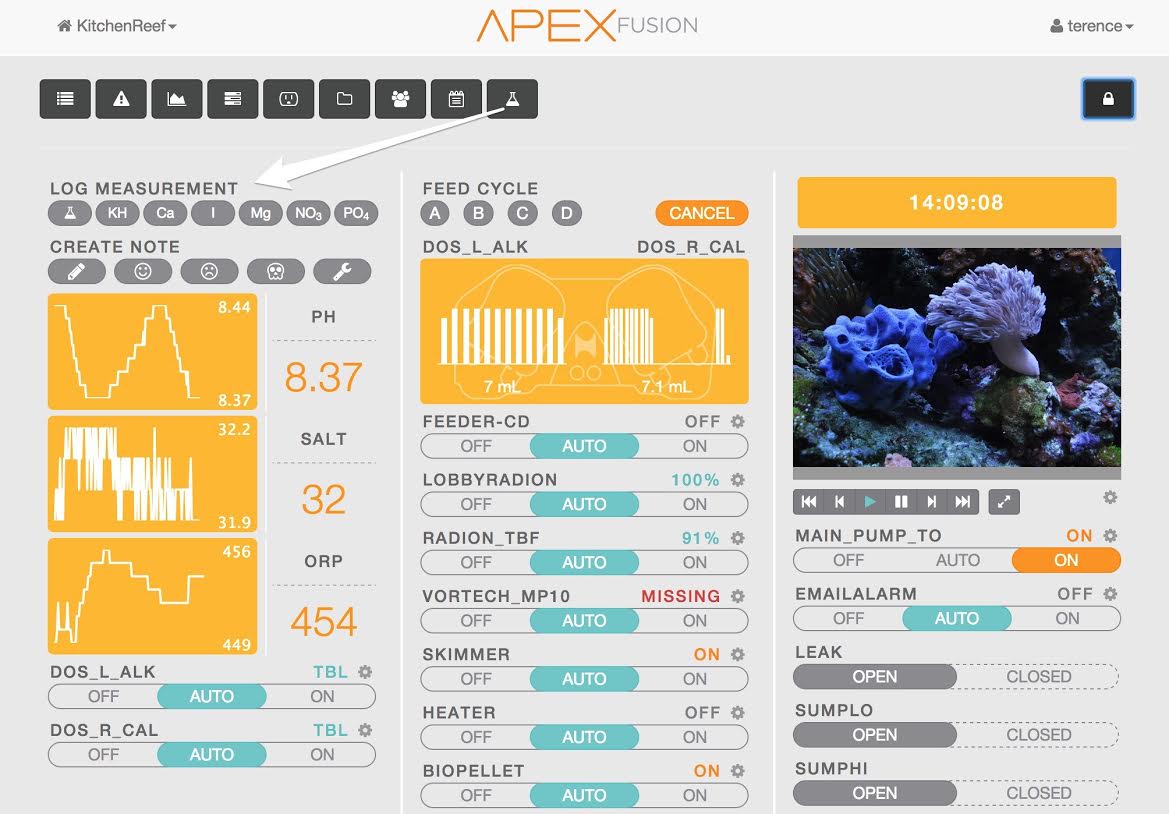 Apex Fusion, the nifty, free cloud-based service that allows you to control and monitor your Apex AquaController remotely from virtually anywhere in the world from nearly every platform available – Windows, OSX, iOS, or Android, just got a little makeover.
The most notable component of this upgrade is the Measurement Logging feature. Integrating the most common test kits, this feature allows you to simply input your results to the DOS with a few taps, and does all the tricky conversations and math for you (because, really, who likes to do math?).
You can now also correlate your dosing with your parameters in your Apex graphs.
Really, one of the most important components of successful reef keeping is monitoring and controlling your marine chemistry parameters, so this is an incredibly advantageous addition to the apex Fusion service. Check out these neat screenshots from the application!