Those of you that have been following me on Facebook  know that I am a big fan of controller boards and cabinets. In fact, I have been building them for quite a while, and have had my custom board featured on Marine Depot, as well as MACNA speeches and many other places.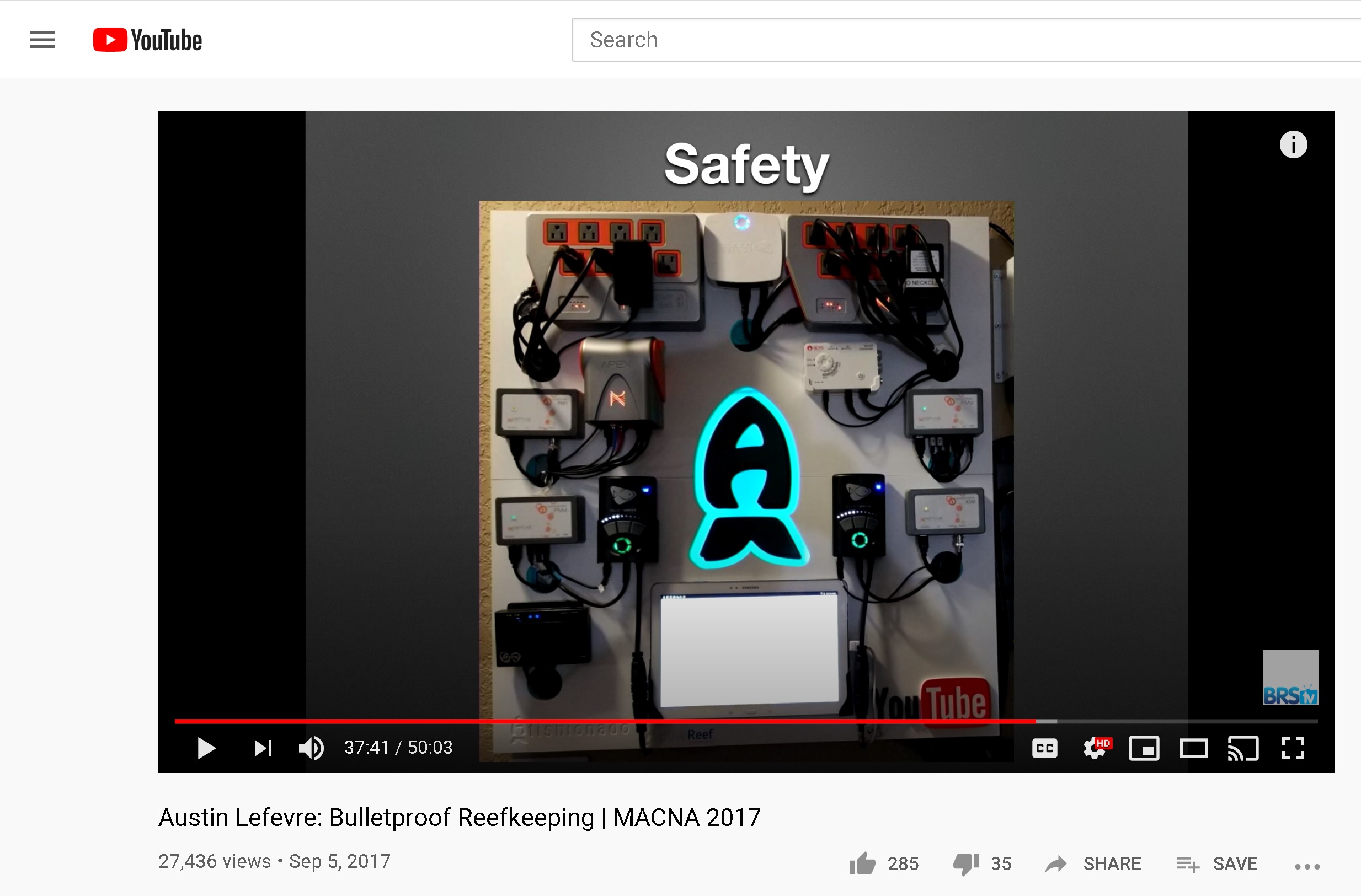 (This is really good video that you should definitely check out if you haven't already)
With that said, there was one thing that was bothering me on my new-ish nano build. Being used to a 210 gallon tank, the lack of space for fish and corals was the most obvious adjustment, but the lack of space for equipment, containers, and all the odds and ends was super hard for a toy loving, automation loving, lazy reefer like me to get used to. Dilemma.
There's no shortage of controller cabinets available on the market right now, but I couldn't find anything that would work in my very limited space. I still wanted all the bells and whistles, and a list things that I wanted to accomplish with this particular build. It had to match in color and style, it had to be flush with the existing setup to look like it was part of the system from the get go.
Being at end of my wits, I reached out to my good friend Chris of American Aquarium, who'd custom made my de-nitrifier, to see if he could make me a custom cabinet by my specifications; could my vision can come true or was I just expecting too much? It took a few weeks but here is the result. I really believe that this can be a good add on not only to nano tanks, but for bigger builds as well. What do you guys think? I think we are only limited by our imagination when it comes to customization and I am very happy that we were able to cram so much into this tiny cabinet. Enjoy the video and let me know what you think! Happy reefing!